There are a growing number of people who are excluded from getting a mortgage with mainstream banks and building societies but here at Selective Mortgages we have access to lenders via whom we can place poor credit mortgages.
We have access to all current adverse credit mortgage lenders who can consider applications from people with a poor credit profile.
Adverse Credit Mortgage Specialists
As a firm we specialise in placing adverse credit mortgages and bad credit remortgages.
There have been a number of new adverse credit mortgage lenders who have launched products over the last 12 months and we have access to all of the lenders who operate in the poor credit mortgage sector.
We also have access to some regional building societies who can consider adverse credit mortgage applications on a case by case basis at their normal rates where they are able to proceed.
Poor Credit Mortgage Advice Tailored To You
As part of our assessment of your application, we will carry out a detailed record all of the relevant information required to establish if we can assist you with an adverse or poor credit mortgage application.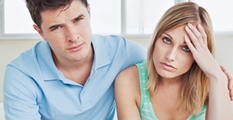 Please feel free to take the next step and contact us by phone or completing our Online Mortgage Enquiry Form on the main section of the website and we will be pleased to try and assist you in your search for a mortgage.