Mortgage brokers with access to bad credit mortgages.
Selective Mortgages were formed in 1999 and specialise in providing mortgages, remortgages and secured loans for clients who have past or current adverse credit registered.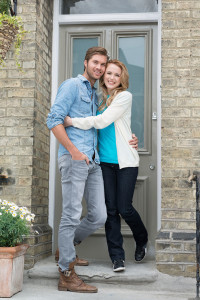 We have access to a number of specialist bad credit mortgage lenders who will consider applications that do not meet with the strict criteria applied by high street banks.
We also have access to some smaller building societies who are able to consider minor adverse credit mortgage applications on a case by case basis by taking account of your overall circumstances such as credit history, deposit and ability to maintain the mortgage repayments.
Been declined elsewhere?
If you need a bad credit mortgage we can help. Each mortgage is assessed on an individual basis, but please note that as a minimum requirement, you will need to provide a deposit of at least 10% of the property value to be considered for these mortgages. Even if you have spoken to other mortgage brokers who have been unable to help you obtain a mortgage approval, please contact us as we have assisted many clients who have been declined elsewhere.
At Selective Mortgages we use our experience and expertise to identify the most competitive mortgage for you based on your circumstances and requirements. We represent your interests at all times and provide you with regular updates on the progress of your application to ensure a smooth transition from application to completion.
How to apply for a mortgage with bad credit?
These type of mortgages are suitable for people who are unable to obtain a mortgage with the mainstream high street lenders. Please call us today on our freephone number or complete our Online Enquiry Form and we will be pleased to assess the mortgage options which are available to you.
Visit our blog for free guides and advice on getting a mortgage with poor credit.