Mortgage brokers with access to bad credit mortgages.
Selective Mortgages were formed in 1999 and specialise in providing mortgages, remortgages and secured loans for clients who have past or current adverse credit registered.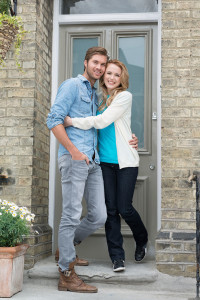 We have access to a number of specialist bad credit mortgage lenders who will consider applications that do not meet with the strict criteria applied by high street banks.
We also have access to some smaller building societies who are able to consider minor adverse credit mortgage applications on a case by case basis by taking account of your overall circumstances such as credit history, deposit and ability to maintain the mortgage repayments.
Been declined elsewhere?
If you need a bad credit mortgage we can help. Each mortgage is assessed on an individual basis, but please note that as a minimum requirement, you will need to provide a deposit of at least 10% of the property value to be considered for these mortgages. Even if you have spoken to other mortgage brokers who have been unable to help you obtain a mortgage approval, please contact us as we have assisted many clients who have been declined elsewhere.
At Selective Mortgages we use our experience and expertise to identify the most competitive mortgage for you based on your circumstances and requirements. We represent your interests at all times and provide you with regular updates on the progress of your application to ensure a smooth transition from application to completion.
How to apply for a mortgage with bad credit?
These type of mortgages are suitable for people who are unable to obtain a mortgage with the mainstream high street lenders. Please call us today on our freephone number or complete our Online Enquiry Form and we will be pleased to assess the mortgage options which are available to you.
Visit our blog for free guides and advice on getting a mortgage with poor credit.
Three Reasons to Choose Selective Mortgages for an Adverse Credit Mortgage Application
Experience & Knowledge
We have been arranging mortgages for people with an adverse credit history for over 20 years, and have a very detailed level of knowledge around the underwriting requirements that the mortgage lenders apply to their mortgage products.
There are only a small number of mortgage brokers in the UK who now specialise within the adverse credit mortgage sector, where the level of information and documents which are required are more stringent and complex than those applied by the high street banks.
Our considerable experience of dealing with the specialist lenders' underwriters every day means we can select the most competitive lender for you based on your circumstances and requirements, and simplify the application process, by guiding you every step of the way until the day your new mortgage completes.
Whole of Market Access
At Selective Mortgages we are directly authorised by the Financial Conduct Authority, which means we are not tied to a small panel of mortgage lenders, we are free to submit applications to all lenders operating in the specialist mortgage market.
This means if there is a mortgage product available to you, we will have access to it for you.
Some mortgage brokers are regulated via a mortgage network, and most networks have a limited panel of lenders with who they are registered to submit business to, meaning they may not have access to a lender who is offering a lower mortgage rate, or who will accept the level of adverse credit which has been registered by a client, we have completed mortgages for many clients who had been told via other mortgage brokers they were unable to secure a mortgage approval for them.
Customer Service
To complement our experience and knowledge within the adverse credit mortgage sector, we offer a very high level of service to all clients, many of whom are now repeat clients.
We provide regular updates as to the progress of all mortgage applications on the same day as we are made aware of any new requirements by the lender, and we also liase with other parties in the process such as solicitors and estate agents, to ensure the mortgage application journey runs as smoothly as possible. Requests for information by clients by email are addressed as soon as they are received wherever possible.
A growing proportion of our business is now via referrals from our client base, which we hope is testament to the high level of service we provide.
Please take a look at the customer reviews within the Testimonials section on the homepage, to see what clients are saying about our service levels.